How do we start thinking about a museum, a Flamenco Dance Museum, in Seville?
and why not?
Seville, Andalusia and the whole of Spain sell flamenco as heritage, but nowhere was it explained.  So we proposed a place that would tell its history, introduce us to its beauty, and make us understand what flamenco is, and we had to do it in an aesthetic, attractive and contemporary language.
That's how the idea came up in 2001, from the german Kurt Grötsch, who discussed it with Tina Panadero and they both explained it to Cristina Hoyos… "it would be great, I don't want to set up a school, there are already many and very good ones, and with a museum and in my city, I would give back to flamenco dance all that it has given me, and continues to give me…" those were his words, to which he added "do it well, as you know how to do things, and you can count on everything I have for the project".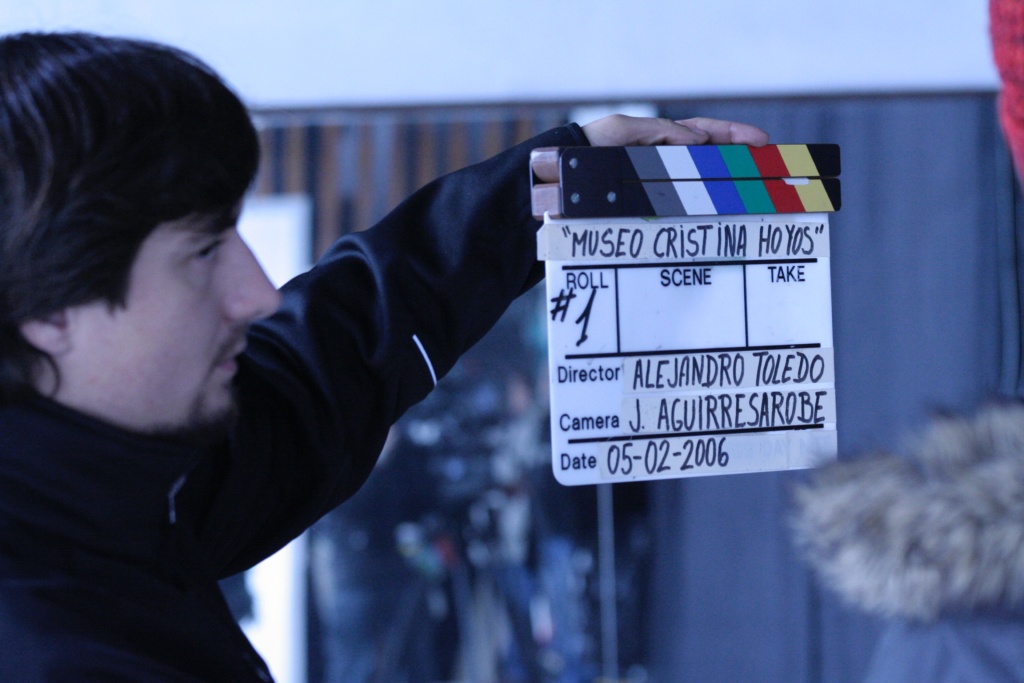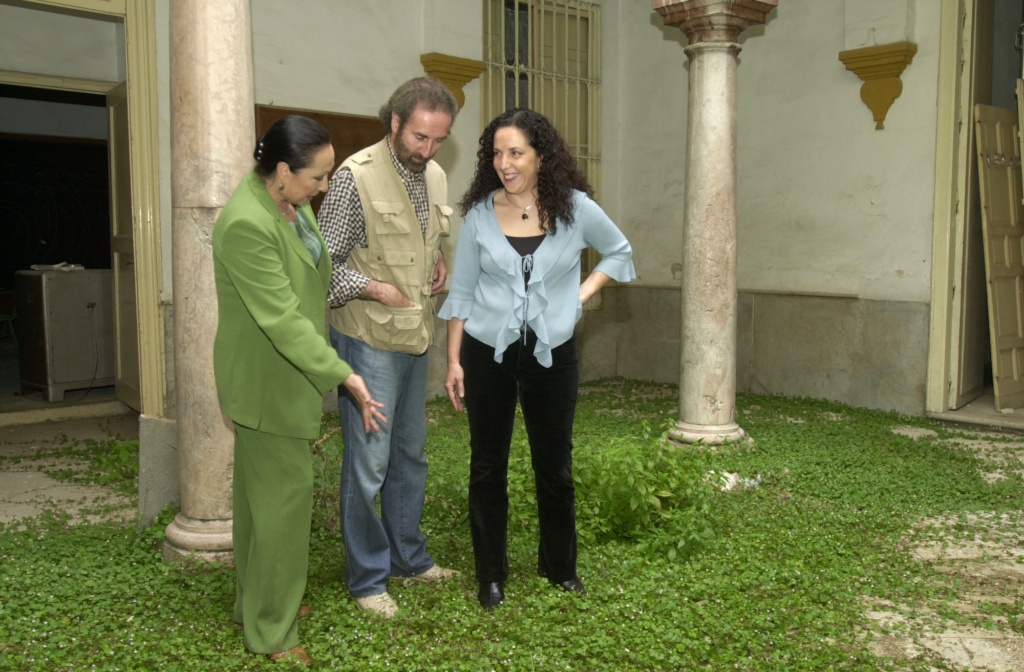 Said and done, Tina had already been dedicated to flamenco for decades, and we started researching, archives and books, we went through the many we already had, we talked to many people: flamencologists, writers, poets, artists… and we visited museums all over the world in search of inspirations for ours, and at the same time we started the search for the ideal site, it would have to be in the centre of Seville, big enough to house everything we had in mind, which included a stage.
And we found the venue! An 18th century palace a short distance from the Cathedral, we could now give shape and place to everything we had in mind!
We entrusted the development of the project to the museographer David Pérez and we spoke to our admired photographer Colita: "we don't have a venue, we don't know when, but if we make a museum, we want you to exhibit your collection! So… Thank you "Tieta"!
The house revolved around one of the few remaining Ecijan-style courtyards in Seville, so the visit to the museum had to be circular, where do we start? Its roots, its history, the styles, the masters, the elements, the different schools, the road travelled, epochs, costumes, memories and choreography, ufff, let's see if we could fit it all in!
And Colita's collection found its place, in the cloister on the first floor, facing the courtyard and with natural light, like that light they have in their eyes?
On the first second floor would be the exhibitions, a permanent exhibition of Jean Lamouroux, who painted the choreographies of Antonio Gades and Cristina Hoyos, we would hang paintings of Blood Wedding, of Carmen, of Suite Flamenca, of rehearsals…
We also had ideas for the façade, we wanted to make the dancer's face and the coral earring that was like a piercing, with flowers in the bun and everything, but… no permission to do that on a façade in Seville, then we wanted to make a garden from the first floor, with a tree coming out of that terrace, well, that wasn't going to happen either! So we weren't going to be left without a tree, and we decided to hang them in the patio, together with bulrush chairs, which would be like a tribute to the public and the artists, and even, during the walk around the first floor and in the final choreography, we put more chairs to continue with our metaphorical homage.
We didn't have all the financial funds we needed to set up a living museum, with a stage, with high technology, with quality materials and that would be educational and playful… So we asked for a loan of more than 5 million euros, are you sure? The notary asked us when we signed them, "that nobody gets rich with a museum…" (he added), ahem, since we are here, we will sign… Then we exposed all our savings and mortgaged everything we had and we started to work.
We spent more than four years developing the project until we were sure, almost two years of construction and finally opened its doors in April 2006, and still today.
We are still the first and only museum in the world dedicated to FLAMENCO DANCE.